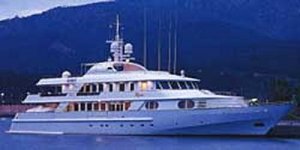 Maritime and Coastguard Agency Code Compliance
With the recent implementation of the MCA Code of Practice for Commercial Yachts, many Owners and Captains are finding themselves confronted with the daunting task of modifying their existing vessel to meet the new regulations. At the same time the yacht's crew are required to attend the relevant courses to bring their existing licenses up to the Code requirements. All this in-between busy charter seasons.
Alexander Flemming Refits can arrange with the MCA to carry out a Preliminary Survey onboard your vessel at your convenience. This by no means commits you to seeking compliance with the code but allows both the Owner and the Captain to see how far, or in many cases how near, the vessel is to being compliant.
From the results of this Preliminary Survey we can compile a list of proposed modifications and forward them to the MCA for their approval. Although every vessel is different it is sometimes possible to use modifications which have already been successfully used to convert other vessels. Once approved this list can be used as the basis for a shipyard work list and incorporated within the vessel's next scheduled shipyard visit or refit. This will then be followed by a final visit from the MCA surveyor to confirm that all the modifications are in place.
Even if your yacht does not hold a Classification Society Certificate (from Lloyd's, ABS etc) it is still possible for your yacht to comply with the MCA Code. However many Owners are taking the opportunity to work towards Classification Society Certification while MCA modifications are being carried out, adding value to their vessel.
---